Nir Uriel, MD
Associate Professor of Medicine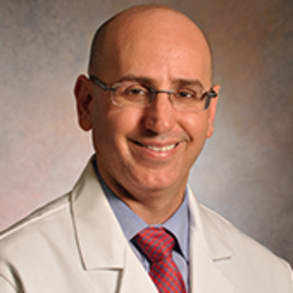 Nir Uriel, MD, is a leader in the field of heart failure, mechanical circulatory support and heart transplantation. He specializes in caring for patients who require mechanical circulatory support, including ventricular assist devices (VADs).
Dr. Uriel's research focuses on advanced heart failure physiology, heart transplant and mechanical circulatory support. Dr Uriel specialized and reported physiological changes and developed treatment algorithms for patients supported with Mechanical Circulatory Support that are being used worldwide. These findings were published in the Journal of American College of Cardiology. He has a strong interest in high-risk transplant populations, including HIV-positive patients and patients who have received mediastinal radiation due to tumors or prior transplants. Through his research, Dr. Uriel has improved treatment protocols and patient care for these high-risk groups.
An accomplished author, Dr. Uriel has published more than 80 original, peer-reviewed articles. In addition, he serves as a reviewer for several scientific journals, including American Journal of Transplantation, Journal of American College of Cardiology and Journal of Heart and Lung Transplantation.
---