CAR T Cell and Cellular Therapy: The Future is Now
Dr. Michael R. Bishop, professor of medicine, describes the scientific background and early results for CAR T cell therapy and then summarizes some of the most recent clinical data supporting the use of CAR T cells in hematologic malignancies.
Related Presenters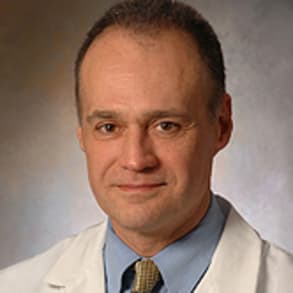 Professor of Medicine
Michael R. Bishop, MD, specializes in the diagnosis and treatment of lymphomas and leukemias. In particular, he cares for patients with hematologic malignancies that have not responded to first-line treatments. An expert in hematopoietic ...