Challenging Cases – Upper GI Bleeding on Anticoagulants and Antiplatelets
Dr.  Neil Sengupta, assistant professor of medicine, presents an overview of antiplatelet agents and discusses indictions for DAPT following acute coronary syndrome.   Dr. Sengupta also explains acute coronary syndrome and GI bleeding and management of NOACS in an urgent setting.  
Related Presenters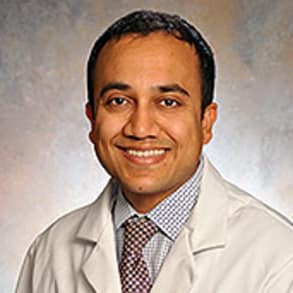 Assistant Professor of Medicine
A specialist in gastroenterology, Neil Sengupta, MD, cares for patients with a wide range of digestive diseases. He has a specific interest in esophageal diseases, gastrointestinal bleeding, colon cancer screening, fatty liver disease, ...