Co-Clinical Trial Approach to Targeting the PI3K Pathway in Prostate Cancer
Dr. Akash Patnaik, assistant professor of medicine, discusses the rationale for PI3k as a therapeutic target in prostate cancer and the mechanistic strategies to overcome de novo and acquired resistance to single agent PI3K inhibitors in co-clinical trials of prostate cancer.  Dr. Patnaik also examines "co-clinical" PI3K inhibitor-based combination trials in PTEN-deficient prostate cancer.
Related Presenters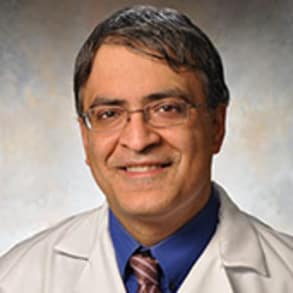 Assistant Professor of Medicine
Akash Patnaik, MD, PhD, MMSc, is a medical oncologist specializing in the care of patients with genitourinary cancers, including prostate, bladder, kidney and testicular cancers. He also has a strong interest in the development of novel ...