Contemporary Management of Spinal Metastasis: Value of a Spine Surgeon and the Evolving Role of Surgery
Dr. Edwin Ramos, assistant professor of surgery, provides an overview of spinal metastasis, reviews the history and evolution of spinal surgery for spinal metastasis and explains the value of surgery in the treatment of symptomatic spinal metastasis, beyond the setting of spinal cord compression, based on current medical evidence. 
Related Presenters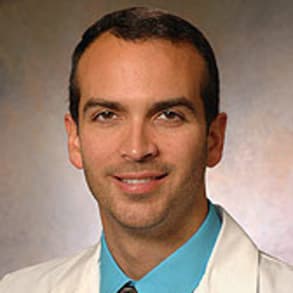 Assistant Professor of Surgery
Edwin Ramos, MD, is a neurosurgeon with expertise in oncological and complex spinal surgery. He cares for patients with malignant or benign tumors of the spine, spinal cord and brain, as well as patients with other degenerative or traumatic ...