Immune Checkpoint Inhibitors in Hematologic Malignancies (HM)
Dr. Hongtao Liu, assistant professor of medicine, examines CTLA-4 inhibition in hematologic malignancies and discusses the ongoing checkpoint inhibitor trials.
Related Presenters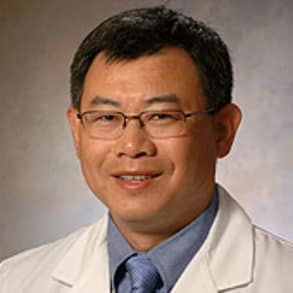 Assistant Professor of Medicine
Hongtao Liu, MD, PhD, is a medical oncologist, specializing in the diagnosis and treatment of leukemia. He provides the highest level of care for patients undergoing stem cell transplantation and other aggressive therapies, including chemotherapy. In ...