New ACC/AHA Lipid Management Guidelines: A Step Forward or a Step Backward?
Dr. Matthew Sorrentino, professor of medicine, discusses ACC/AHA statin benefit groups, perspective on non-statin therapy and rationale for primary prevention guidelines.
Related Presenters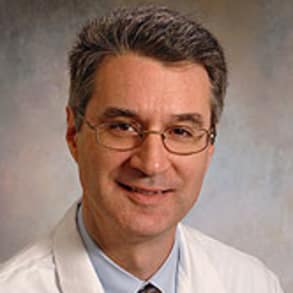 Professor of Medicine
Dr. Matthew Sorrentino is a non-invasive preventive cardiologist with expertise and research interests in treating hyperlipidemia (high cholesterol), hypertension and coronary artery disease. He is a general cardiologist, and he treats ...