Overcoming Immunotherapy Resistance Pathways in the Tumor Microenvironment
Dr. Thomas F. Gajewski, professor of medicine, explains why T cell-inflamed tumor microenvironment may serve as a predictive biomarker for response to immunotherapies. Dr. Gajewski also describes how STING agonists may provide means to deliberately initiate innate immune inflammation to promote an endogenous T cell response in non-T cell-inflamed tumors.
Related Presenters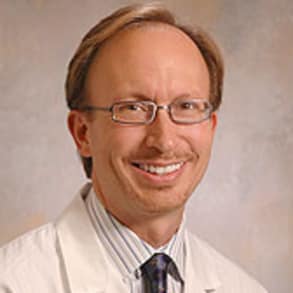 Professor of Medicine
Thomas Gajewski, MD, PhD, investigates and develops new treatments for patients with melanoma. He has a special interest in the development of immunotherapies against this disease. Dr. Gajewski also leads development of immune-based therapies ...