Pediatric Sepsis and the Time Clock
Dr. Emily C. Dawson, assistant professor of pediatrics, provides an overview of the course of sepsis in history, reviews the impact of sepsis on patient outcomes and defines sepsis as a syndrome. Dr. Dawson also lists the evidence-based guidelines for the management of pediatric septic shock, discusses the utilization of a sepsis screening tool and covers the clinical pathway for pediatric patients with septic shock.
Related Presenters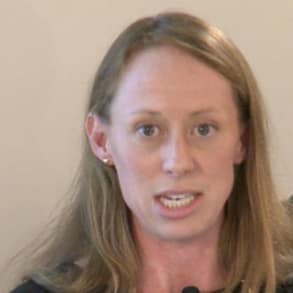 Assistant Professor of Pediatrics
Department of Pediatrics Emergency Medicine Department of Pediatrics Critical Care Practice Location The University of Chicago MedicineComer Children's Hospital5721 S. Maryland AvenueChicago, IL 60637 Board Certification Pediatrics Specialties Emergency ...