Pelvic Organ Prolapse in Women: Choosing the Right Procedure
Dr. Sandra R. Valaitis, chief, gynecology and reconstructive pelvic surgery, provides an overview of normal pelvic support and prolapse and reviews the various surgical methods for treating pelvic organ prolapse, including reconstructive, obliterative and complications associated with surgical management of POP. 
Related Presenters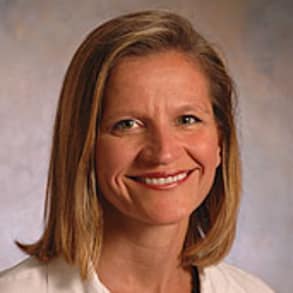 Professor of Obstetrics/Gynecology
Dr. Sandra Valaitis is an expert in treating women with pelvic organ prolapse, urinary incontinence, and other disorders of the urogenital system. Her areas of interest include suburethral slings, complex reconstructive pelvic surgery, ...