Robotic Surgery for Rectal Cancer
Dr. Lisa Marie Cannon, clinical associate of surgery with the Section of Colon and Rectal Surgery, provides an overview of robotic surgery, discusses the quality and outcomes in rectal cancer surgery and reviews the rectal cancer trials.
Related Presenters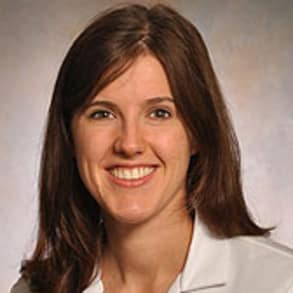 Clinical Associate of Surgery
Lisa Marie Cannon, MD, specializes in the surgical care of patients with inflammatory bowel disease, colon and rectal cancer, complex anorectal disorders, diverticulitis and other disorders of the colon and rectum. She has a special interest ...