Targeting Nuclear Hormone Receptors in Castration-Resistant Prostate Cancer Trials Within the PCCC
Dr. Russell Szmulewitz, assistant professor of medicine, discusses whether or not standard drugs are being used appropriately/efficiently and should physicians continue these medicines past progression as done for castration. Dr. Szmulewitz also examines how to target/treat resistant disease.
Related Presenters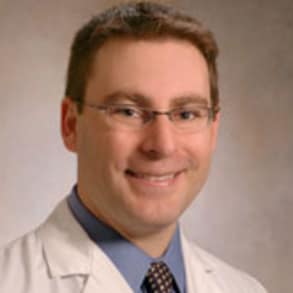 Assistant Professor of Medicine
Russell Szmulewitz, MD, is an expert in the treatment and management of prostate, bladder, kidney, and testicular cancers. His clinical focus is on the treatment of patients with advanced prostate cancer, with particular expertise in the ...