The Next Generation: Radiation in Breast Cancer
Dr. Steven Chmura, associate professor of radiation and cellular oncology, provides a background of radiation therapy in breast cancer and discusses future treatment options.
Related Presenters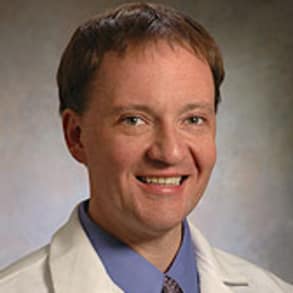 Associate Professor of Radiation and Cellular Oncology
Dr. Steven Chmura specializes in treating brain, breast, and gastrointestinal cancers. An expert in radiotherapy and stereotactic radiosurgery (SRS), Dr. Chmura uses minimally invasive techniques to minimize tissue damage when diagnosing ...