Transplants for Pediatric Leukemia
Dr. James LaBelle, assistant professor of pediatrics, takes an in-depth look at acute lymphoblastic leukemia, including whether or not timing and site relapse matters for HSCT and transplant compared to chemotherapy in CR2. Dr. LaBelle also examines HSCT trends in flux for chronic myelogenous leukemia.
Related Presenters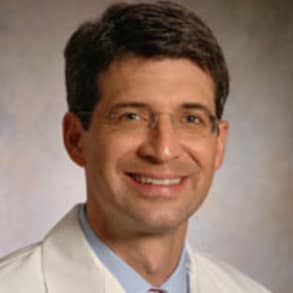 Assistant Professor of Pediatrics
James LaBelle, MD, PhD, provides care for children of all ages with cancer and blood diseases, including leukemia and lymphoma. In particular, Dr. LaBelle specializes in stem cell transplantation, replacing a patient's diseased bone marrow ...