UChicago Medicine Recognizes Heart Transplant Milestone
Doctors at the University of Chicago Medicine have performed more than 2,500 kidney transplants, 400 pancreas transplants, 1,600 liver transplants and 300 heart transplants. This year, they celebrated the 100th heart transplant since the program was rejuvenated several years ago. Watch the video to learn more about the patient's story and the work of our transplant teams, which are internationally known for their expertise in multi-organ transplants.
Related Presenters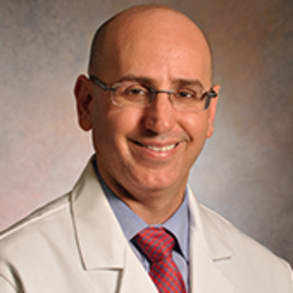 Associate Professor of Medicine
Nir Uriel, MD, is a leader in the field of heart failure, mechanical circulatory support and heart transplantation. He specializes in caring for patients who require mechanical circulatory support, including ventricular assist devices ...
Chief, Cardiac and Thoracic Surgery
Dr. Valluvan Jeevanandam specializes in the surgical management of heart failure, and is an expert in high-risk cardiac surgery. He has performed more than 1,000 heart transplants -- including the total artificial heart -- and countless ...